Tami
Round and round in circles she goes,
riding to where nobody knows.
Up on a cloud or under a tree,
so bright and happy-go-lucky is she.
A giggle, a song, so often to hear,
she's off on a lark, then suddenly near.
She comes and she goes more quickly than light,
she wakes late each morning and sleeps late each night.
Constantly brushing her hair in a swirl,
carefully tending each non-existent curl.
Sitting so silently, somberly free,
mesmerized while watching TV.
Sparkling green eyes and sheepish grin,
they grip your heart so anger can't win.

Doo

Punker Doo's a didley squat who sits upon a hill,
influenced by the test of time he has the day to fill.
Unable to distinguish work from play he'll go have fun,
hoping you'll chance to happen by and do what he's not done.
Punker Doo's a didley squat and there's nothing more annoying,
than knowing of what he does not, and not of where he's going.

Punker Doo's a didley squat who sits upon a hill,
like a glutton on Thanksgiving, whose eaten all his fill.
If you should happen by you'd think that he was just a log,
and if a snore he should emit you'd think it just a frog.
Punker Doo's a didley squat who's endlessly deploying
his responsibilities to those with whom he's toying.

A frightening, pushing, angry roar
rattling windows, burst through doors
uprooting mighty oaks from earth
dismantling life in reckless mirth

A sudden lift for feathered wings
skipping through chimes to make them sing
or ride the waves in ecstasy
across the vast and endless sea

A soothing touch on sweated brow
cooling the place where thoughts somehow
become inspired from within
to merge into, and ride the wind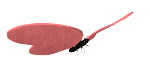 Voice

It seems I have been given voice tonight
tho' sadness seems the voice revealed in sight
A song of mournful choice this voice has sung
released this heart from on the sadness hung
Set free this soul and give it Angels wings
so it may soar and sing of better things


Conscience

My other self
is very wise
mostly silent
sometimes rise
to meet the ghost
of sad recall
before I plummet
before I fall
at other times
'tis hidden there
in plain view
Speak Out
Speak out dear loved one
voice boldly Thee mind.
Hold not Thy tongue
Thou hast words could be mine!

'er not will I know
Thou hast feelings of heart,
if ne'er from thy lips
Thy words should depart.

My guess, but conjecture
influenced afore tell,
e'er Thy actions lay silent
if ne'er accounted well!

Thy wisdom lay hidden
e'er 'neath truth and fear
I ne'er may acknowledge
lest Thy words seek my ear.
Time Puppets

They dangle on strings
of anticipation,
increasing every minute.
And dance away in procrastination,
stretching to their limit.
When choosing paths
they often borrow
stolen moments
for yesterday,
from tomorrow.
Sunsets closing
time escapes them,
darkness hides its flight.
Soon revealed
as sunrise lifts them
on gossamer threads of light
Propelling them from their beds,
ahead....
.........tethered.....
.................into.....
....time
Someday

Another has gone, so many this year
Always I would plan that someday to visit
But the distance brings diversion
and the someday reach is further away.
Regrets flow for the someday
that may never now come.
Gone on to a better place.

If only I could gather all those somedays together
and bestow upon all those gone
the "I Love You's" in my heart.
Now they all wait for the time
that never comes
to greet me with open arms
on my someday.
I Was There

I was there to hold them
where no other arms could reach
I was there to stroke them
when their little hearts did breach
I was there to keep from them
what they cried for from their souls
I was there to tell them
why they must be bold
I was there to see them
when grief etched on each face
I was there to love them
who would take my place

Pianistic Prose

Supple fingers
tripping lightly over
ivory, black and pale, across
the keys, to strike accord
within the boundaries
of the soul of
Rhapsodies

Felted hammers
tapping rhythmically over
wires, tautly stretched across
the board, to echo accord
within the boundaries
of the sound of
Rhapsodies

Tittupping vibrations
ebb and flow in waves over
wood, resonating wide across
the orifice,to sing accord
within the boundaries
of the song of
Rhapsodies

Gregarious tones
subtly dancing over
currents, swirling softly across
the room, to spread accord
within the boundaries
of the spirit of
Rhapsodies
Of Ants & Man

We see it now crawling in and out
over and under, around and through
Feelers out, always searching
no obstacle too great to climb
no opening too small to forge
Always forward never stopping
following an invisible road
Up and down we see it crawling

Always onward, life is forging
over troubles, around and through
Thoughts out, always searching
no problem too great to overcome
no challenge too small to try
Always forward, never stopping
following an invisible road
Up and down we sense His guiding
To Ride A Mock Horse

Darling Baby, so happy and gay,
you're all a bundle of joy today.
Now content to ride my knee,
soon you'll want to be set free.

With your brothers you will run,
to romp and play out in the sun.
You'll learn to swing and climb a tree,
many a scrape and bump I'll see.

When other tease and make you cry,
I'll sing to you a lullaby,
and rock you gently on my knee,
before you beg to be set free.

Then as you grow I'll watch with pride,
as you walk at your sisters side,
and off to school you both will go.
Oh, how I will miss you so!

When school days pass and college too,
there still will be a place for you,
to rest your head upon my knee,
and reminisce of days so free
The Advisory Committee
.....Too many voices...to sort it all out
want to go..stay...go...oh Heck!!!!!
it wasn't there anyway...wasted time
can't exist in...
essences of life.....love
loss.........tears... falling..gathering
pooling....running....empty
NO MORE!!!!!!!!!
full of dreams
and too many voices
Another In-Verse Perspective
In illusions of time
I find what is mine
is but a cluttering of
objective thoughts
to while away
this time of
allusions

Allusions
of this time
to while away
objective thoughts
is but a cluttering of
what I find is mine
of time in illusions
When I Grow Up

...and find pennies on the ground
I'll pick them up and save them
for a rainy day
I'll not throw them away
like some children lost in life
not meant for them
a cardboard box or city street
for a bed
a dumster for a table
a moonless night for theft
and scrounging
a sewer maze to hide the loot
from a hapless night
I'll not throw them away
I'll pick them up from the ground
and give them the pennies
I've saved for a rainy day....